What is an e-ticket?
E-tickets are an advanced and quick way to order a travel document directly from home, without spending time going to a train station.
When you purchase an e-ticket, you can select the train and specific seat/berth, which is purchased when you pay.
After paying for the e-ticket, a check coupon for the e-ticket will be sent to your e-mail address. This is a registered high-security document. However, if you do not register electronically, you will not be able to use it to board the train.
To travel on a train, you must:
either complete electronic registration, receive a boarding coupon by e-mail (for trains with electronic registration service) and show it to the train attendant when you board the train together with the identity document indicated in the order ;
get the boarding coupon at the ticket office at the station or through a self-service terminal within the Russian Federation.
You can print your boarding coupon at any time before the train departs from its first station. To do this, you will need the order code (14-digit number indicated in your check coupon) and the identity document indicated when you purchased the ticket.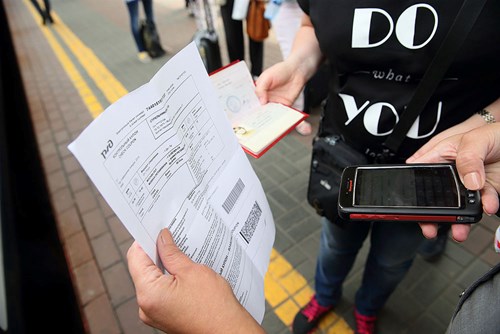 Frequently Asked Questions